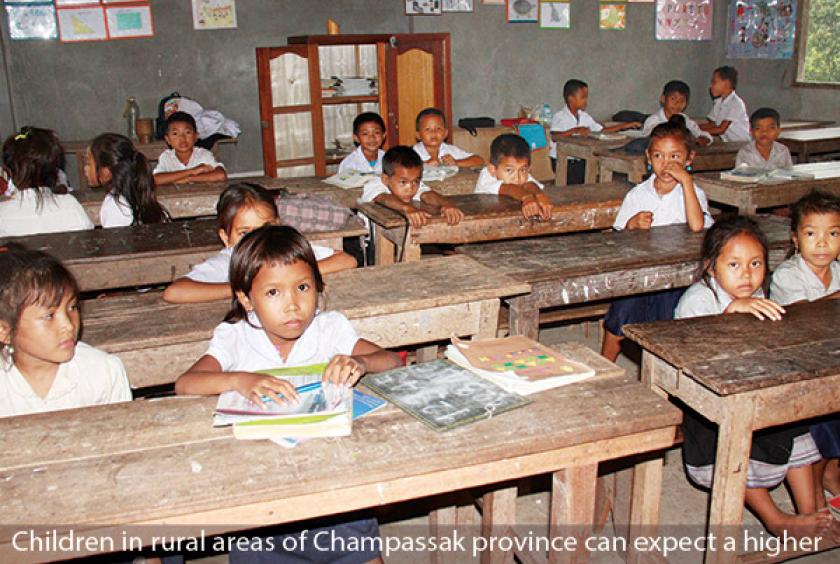 Achievement of these targets will help fulfil the goals of the education sector development plan by 2020.
The Ministry of Education and Sports has outlined its plans for the year ahead, reviewed past performance, and is considering future challenges.
The ministry plans to increase the school enrolment of young children, aiming for an enrolment rate of over 60 percent among five-year-olds by 2020.
School completion rates at the primary school level are expected to reach at least 95 percent, while the yearly dropout rate should not exceed 6 percent. Enrolment of girls at upper secondary schools is set to rise to over 70 percent.
The non-formal education sector will expand to rural areas across the country, while the ministry will improve learning and teaching programmes for people aged 15-30 to fulfil the lifelong learning development strategy.
The ministry is closely cooperating with international organisations to support the rollout of non-formal education and lifelong learning programmes.
Over the next five years, the ministry will address challenges in pre-school education by encouraging children to be reasonably proficient in Lao before going to primary school, so that fewer are likely to drop out of school due to language problems.
The ministry will strengthen partnerships in education and human resource development with regional and overseas organisations. In particular, it hopes to attract more overseas scholarships and to enable more Lao students to take part in international competitions.
Overall, the ministry will focus on capacity building to improve educational standards as well as the administration and management of education across the country.
A ministry report highlighted the key achievements last year, noting that the ministry and various countries cooperated in education development including scholarship provision, vocational education, and human resource development. Lao students attended and won awards in international competitions, including at the 11th Southeast Asian Ministers of Education Organisation Regional Centre for Education in Science and Mathematics, which hosted a competition in Malaysia in 2018. Other achievements included the construction of more classrooms, more education materials and teachers for pre-school education, and a focus on non-formal education development for children who lack basic education opportunities.
Ministry officials supported and monitored learning and teaching in target provinces and supervised developments in other provinces.
Their overarching goal is to deliver better education outcomes that address literacy problems in rural areas so that more communities can rise above poverty, in line with the Sustainable Development Goals.