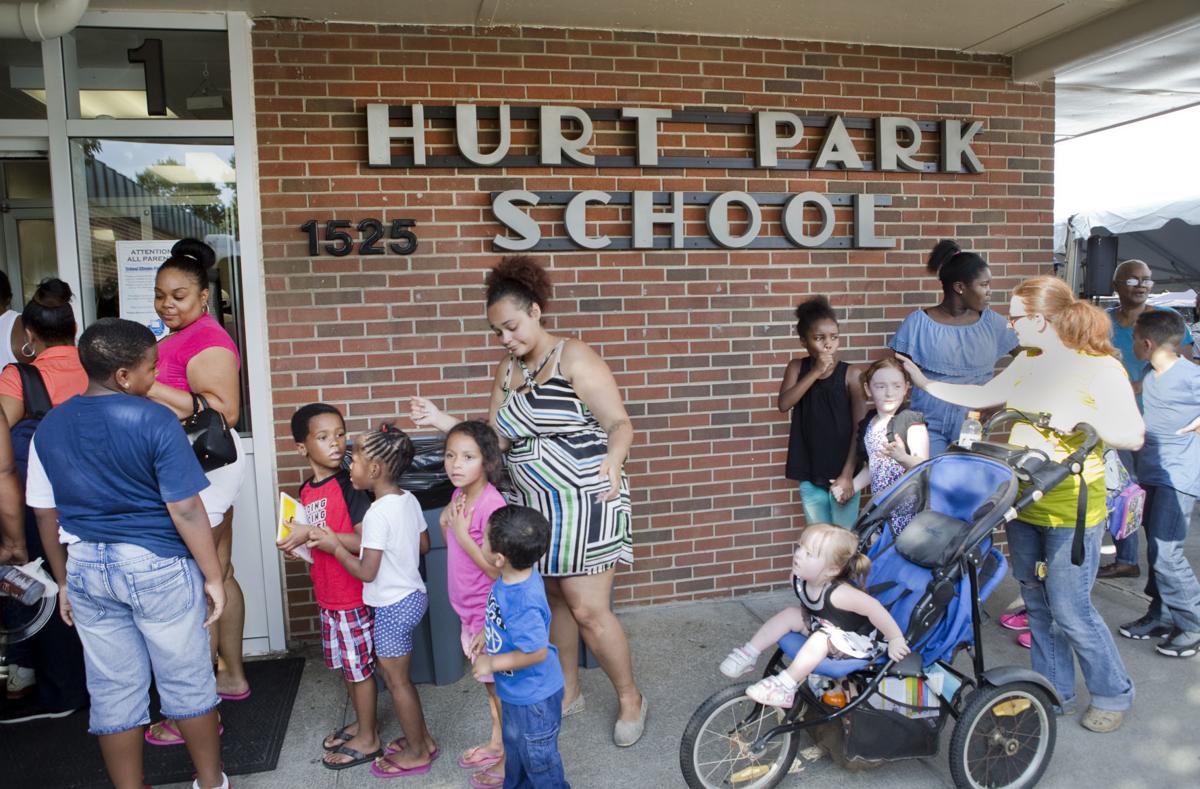 Hurt Park Elementary School is now expected to join all other Roanoke schools in gaining full accreditation when the state releases its ratings in late September, according to the school division's newest calculations.
Hurt Park is projected to earn the status of "accredited" rather than "accredited with conditions" under the state's new accountability standards, Julie Drewry, Roanoke's executive director for school improvement, said on Tuesday.
School officials had announced Aug. 6 they expected all schools except Hurt Park to gain full accreditation.
Drewry said the updated forecast is based largely on changes to a state rule.
The Virginia Department of Education sent a memo to school divisions last week detailing a revision to the rules for "minimum student group size," also known as the "small n" rule, said department spokesman Charles Pyle.
For certain testing groups of less than 30 students, the group's performance level will be based on the more favorable of two data sets: the current year rate or the three-year cumulative rate, according to the memo.
Drewry said the "small n" rule applied to the science subject in the case of Hurt Park. A student group of less than 30 just missed the mark, she said.
Overall, the school's science passing rate improved by 15 points in the 2017-18 school year after dropping by 19 points — from 72 percent to 53 percent — the prior year.
Virginia's new standards of accreditation implemented this school year don't rely exclusively on student achievement of state tests. "School-quality indicators" such as achievement gaps, absenteeism, dropout rates and graduation and completion rates are now factored into the ratings.
The system was also simplified to include only three ratings: accredited, accredited with conditions and accreditation denied.
Official statewide accreditation ratings are set for release Sept. 27.
BCAT student excels at national tourney
Burton Center for Arts and Technology senior Tripat Panesar in the Center for Engineering earned a silver medal this summer in the SkillsUSA national competition, one of only three Virginia students to medal in the annual showcase of career and technical education students.
Panesar earned the silver in related technical math and was commended by U.S. Sen. Mark Warner, D-Va., and by the Roanoke County School Board.