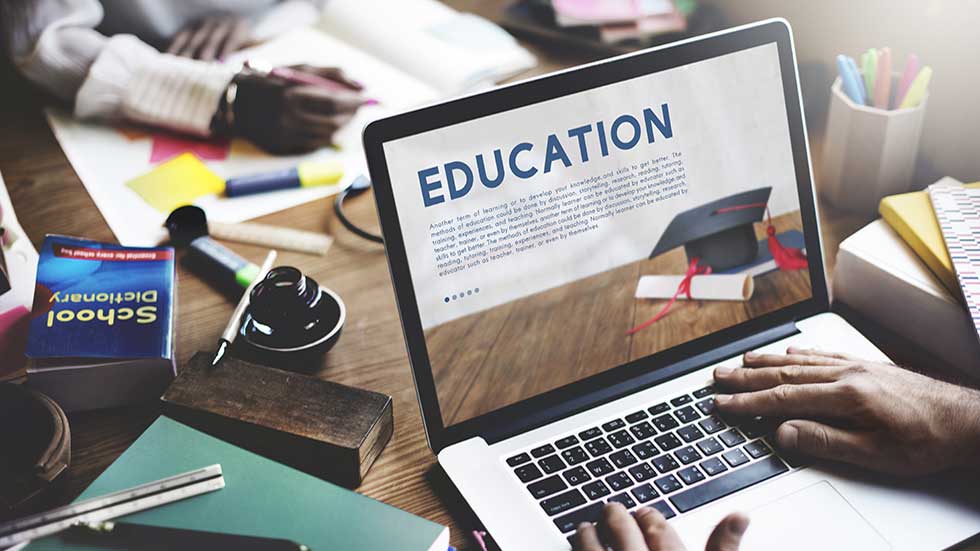 With a new $82 million fund, Reach Capital's partners are expanding their efforts to invest in startups looking to improve education at every point in a student's life. Building off a $53 million previous fund focused on K-12 education, the oversubscribed Reach II will continue in K-12 while expanding to invest in early childhood, higher education and financial tech companies serving students and lifelong learning as its partners say the category is approaching the types of splashy exits that could put one of tech's less-celebrated categories more firmly in the spotlight.
"Education is a hard area to invest in," says Reach Capital partner Jennifer Carolan. "But what makes us excited is how fast education companies are growing now, taking the place of the old. They're taking their share and just growing so fast."
Ed tech is still waiting to have the type of massive, multibillion-dollar exit that can kick-start new interest, Reach's partners know. But it hasn't been without recent success, Carolan says. Through its first fund affiliated with NewSchools Venture Fund and then its first independent fund, Reach I, Reach Capital has had several positive exits, including WriteLab, which was acquired by Chegg; Zaption, acquired by Workday; and Schoolmint, acquired by HeroK12. Startups such as Repl.it, Epic, Nearpod, Volley and Newsela, meanwhile, have raised significant follow-on funding since Reach's investment. Add it all up and Reach I has reached a "double-digit" positive IRR for investors, says Carolan, with more exits looming.
Education, argues Carolan, operates similarly to life sciences for venture capitalists: a complex field where tourist investors can get burned and where entrepreneurs can benefit from backers with deep domain expertise. Reach believes it has that in spades, with partners Carolan, Wayee Chu, Shauntel Garvey and Esteban Sosnik having worked together since they launched a seed fund in 2011 for NSVF, a nonprofit fund founded by Kim Smith, John Doerr and Brook Byers 13 years before. Including their staff, the Reach Capital team combines for 16 years of classroom teaching experience and five advanced education degrees, while previously founding three education companies.
With its new fund, Reach will look to invest in startups working in areas such as student debt repayment and nontraditional schooling on top of its K-12 roots. It's seen success in companies looking to replace longtime content leaders in education such as Pearson and McGraw-Hill, says Carolan.
While the fund is larger than Reach's last, it's still somewhat small compared to the multibillion-dollar funds being raised in VC today. Some investors have even looked to raise more for debut seed funds. Carolan says Reach's fund is sized to match appropriately with the education market. "We know exactly how many schools there are, how many teachers and parents, and we're very sensitive to how much money goes into our investments," she says. With slow sales cycles to school systems and entrenched incumbents, ed tech can be a slower grind to an exit—and one where a $500 million fund would have a hard time creating a return, the argument goes. Among Reach's up-and-coming portfolio companies, for example, Reach is typically the first check. That means that even a relatively small investment can generate an outsized return for a smaller fund—but at larger fund sizes, the cash back would have a harder time moving the needle.
Carolan, Chu and Garvey were all founding members of All Raise, the group of several dozen senior-level women investors in venture capital looking to change their industry to make it more diverse from the inside, and the subject's of Forbes' April cover story. Each of Reach's four partners is of a different ethnicity; one is an immigrant, another the child of immigrants, while the other two come from what they call "blue-collar" backgrounds. But Carolan says the Reach partnership is mindful of not seeming an oddity, or "United Nations" of VC. "Education helps people who are not the empowered, elite class," Carolan says. "So it shouldn't be something shocking that an education fund is staffed by four general partners with such diverse backgrounds."
A greater challenge for Reach will be to continue to generate returns that can buck venture capital's tradition of viewing impact, or socially minded, investing as feel-good bets that generate second-rate returns. Carolan argues that for a young firm, Reach's results are disproving that stereotype. Forty percent of Reach's new fund's capital comes from institutional sources such as funds and endowments, she says, a vote of confidence it lacked in Reach I. "Everyone pooh-poohs impact investing, but in education, when you're having an impact on kids, families and teachers, the size of the company and scale of it becomes very large," she says. "The idea that impact and financial returns can't live in the same universe is wrong."