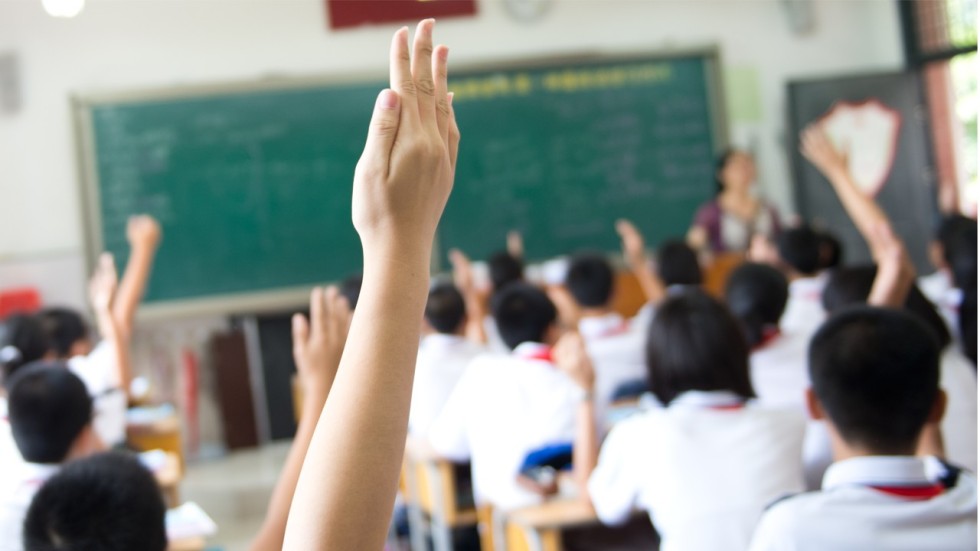 Hujiang Education & Technology (Shanghai) Corporation, one of China's largest web-based digital education firms, has applied for an initial public offering (IPO) in Hong Kong, with one source familiar with the matter saying it aimed to raise between US$250 and US$300 million.
As of the end of last year, the Shanghai-based firm had 170 million registered users and offered 2,000 courses targeting primary and secondary school pupils, university undergraduates, graduates and working professionals, according to the initial listing application documents filed to the bourse.
A company spokeswoman declined further comment.
The education technology market in China was worth 199.3 billion yuan (US$30 billion) in 2017 based on transaction value, according to estimates from Frost & Sullivan. The research firm also projected the market to grow to 579.2 billion yuan in 2022. Meanwhile, the number of students who took online courses reached 155.8 million in 2017.
Hujiang's CCtalk mobile application offers community-based learning through which students can discuss with teachers or share ideas with other students. The platform allows third parties to list courses and Hujiang charges a service fee in return.
Hujiang also has an agreement with LinkedIn, the business networking site owned by Microsoft, to allow students to update their profiles with certificates issued by Hujiang on LinkedIn when they have completed 80 per cent of the classes in selected courses.
The firm, which counts China's largest search engine Baidu's co-founder Li Yanhong among its investors, is yet to make a profit, with losses widening to 537.3 million yuan in 2017.
Separately, Welab, a Hong Kong-based online lending platform, has also filed a listing application in the city.
The financial technology start-up, which counts Hong Kong tycoon Li Ka-shing's Tom Group and Malaysia's state fund Khazanah Nasional as investors, declined to comment on its listing plan.
Hong Kong's IPO market is expected to heat up in the second half of the year as the local bourse sees large listings including Chinese smartphone maker Xiaomi, telecommunications infrastructure operator China Tower and online food delivery service Meituan-Dianping.