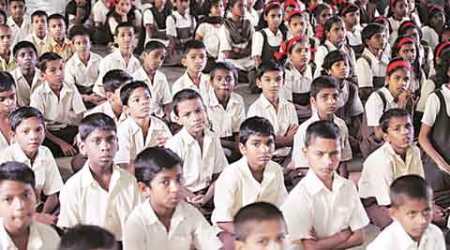 CHENNAI: It can take a lot of time and energy to convert an old book in to an ebook. Students of Indian Institute of Technology have come up with an innovative technology that can automatically flip the pages of a book and scan them.
The automatic book scanner designed and developed by a two-member second year engineering students was one of the 41 student projects displayed and demonstrated at the Centre for Innovation (CFI- a student lab) Open House held at IIT-Madras on Saturday.
Second year electrical engineering student Nishant Singh explained that his automatic book scanner has a flipping mechanism that help turn the pages once they are scanned. "Suction is applied, which grips the page and turns it. The scanning system is, otherwise, the same as the one that is now being used across the world," he said.
The students said that they have developed the scanner in a period of three months and that they have plans to make many improvisation to the instrument.
"We will make the suction device accordingly to scan books with different types of paper quality. We will also improve the speed. At present, it can scan two pages in 30 seconds," Nishant Singh said. "We are also looking at replacing the scanner with a camera," he added.
From racing cars, underwater vehicles to image processing systems, GSM based irrigation systems and all terrain robots, students have designed and developed these technologies that were outside their main academic domain.
"We have noticed that the level of participation has increased over the years. Through CFI, students can try out any idea and work in a group. Their ideas are relatively simple but advanced and sophisticated," said Prof Bhaskar Ramamurthi, IITM director.
While the seed funding for these projects is provided by CFI, which receives funds from the alumni, few of these groups have even turned in to startups.
Apart from student projects, there were also four companies started by graduates part of Nirmaan, a pre-incubator model. The companies offered solutions to various issues including home services, helping farmers setup solar panels in minimum space, making shopping simple through app-based payments and wireless charging systems.