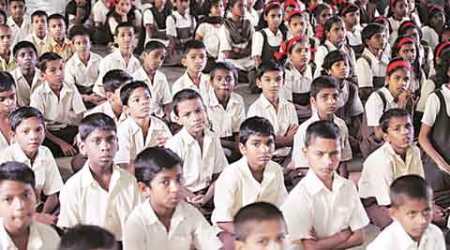 HYDERABAD: The Telangana state directorate of adult education has charted out a 100-day action plan to educate over 50 lakh illiterates in the state through a training programme.
The state has the second-largest number of illiterates in the age group of 15-60 years in the southern region. Mahbubnagar has the most number of illiterates among the districts, followed by Medak and Nizamabad. Mahbubnagar has the least literacy rates on all fronts, be it male, female, SCs and STs.
The 66.46 per cent literacy rate in the state is much lower than the national average of 72.99 per cent. In female literacy, Mahbubnagar finished last followed by Adilabad and Nizamabad. In the SCs category also, Mahbubnagar has the highest number of illiterates, followed by Nizamabad and Medak while in STs, Mahbubnagar has the lowest literacy rates, followed by Medak and Nizamabad.
To reach out to these districts, local scholars with knowledge of linguistic and dialects spoken in Telangana districts have been enrolled to prepare the teaching material.
"It is a matter of concern that literacy rate is lower than in some of the lower income states like Odisha, Chhattisgarh and Madhya Pradesh. The literacy rate in the state varies from 55.04 per cent in Mahbubnagar (lowest) to 83.25 per cent (highest) in Hyderabad. There are also huge differences in literacy rates between males and females and that of SCs and STs. Improving the literacy rate in general and that of the SCs and STs in particular is a major challenge before the state government," the action plan document says.
The 100-day literacy programme includes teaching words, alphabets, government projects, welfare schemes and festivals like Bathukamma. "The 100-day action plan has been prepared and sent to chief minister K Chandrasekhar Rao for approval. Once we receive approval, we plan to complete the training programme by the end of February and send the trainees for the examination to be conducted by the National Institute of Open Schooling (NIOS) to be held in March 2016," said K Anand Das, director of adult education. "Currently, we are in the process of identifying 2 lakh volunteers for the massive training project," he said.
Adult education plan:
* Telangana has the second-largest number of illiterates in the age group of 15-60 years in the southern region
* The state has 66.46% literacy rate, much lower than the national average of 72.99%
* Among the districts, Mahbubnagar has the least literacy rates on all fronts, be it male, female, SCs and STs
* Now, the directorate of adult education has charted out a 100-day action plan to educate over 50 lakh illiterates
* Local scholars with knowledge of linguistic and dialects spoken in the districts have been enrolled to prepare the teaching material