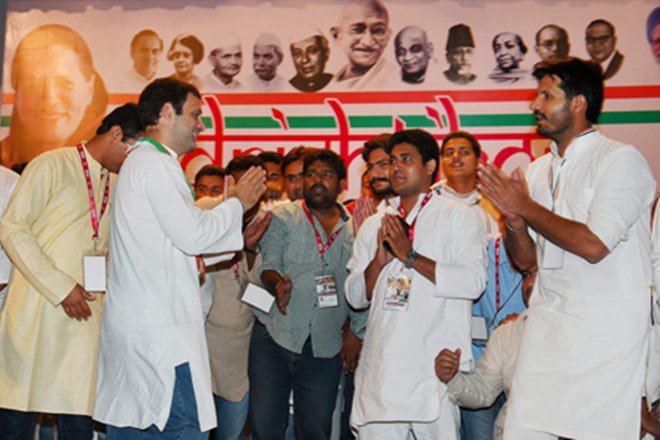 New Delhi: Rollback of the Choice Based Credit System, a body for students from the northeast, regular panchayat and women safety measures on the campus are some of the prominent issues on NSUI's agenda for the upcoming Delhi University polls.
National Student Union of India (NSUI), Congress' student wing, today released its manifesto for the DU Students Union (DUSU) polls slated for September 9.
Besides this, it has already released a special "women manifesto" and "manifesto for northeastern students" ahead of the polls.
NSUI's major challenge is to beat the BJP affiliated ABVP which has been sweeping all four seats of DUSU for the past two consecutive years and is aiming at a hat-trick this year.
"Due to the fear of losing, our opponents are pretending to be nationalists in the campuses now and projecting anyone else who is against the agenda of the RSS as anti-nationals. It is rather unfortunate that these people who stayed away from the freedom struggle and were also involved in the murder of Mahatma Gandhi are now wearing the mask of nationalism," senior Congress leader Randeep Surjewala said.
Construction of more hostels, physical and academic infrastructure for differently-abled students, incentives for sports and extra-curricular activities, free health insurance and ensuring student representation in the governing body of colleges are other issues on NSUI agenda.
DUSU is the representative body of the students from most colleges and faculties of the varsity. Apart from DUSU, which is an umbrella council, each college also has its own students' union for which they hold separate elections.
Students' wings of various political parties have intensified their campaign.
A total of 91 candidates are in the fray for the four crucial DUSU posts. There are 27 candidates for the post of president, 19 for vice-president, 24 for secretary and 21 for the post of joint secretary.