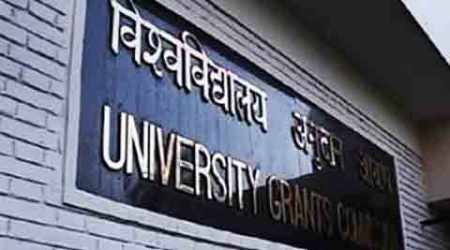 NEW DELHI: Student groups that initiated the Occupy UGC protest against the University Grants Commission's decision to scrap the non-NET fellowship are not appeased by the ministry of HRD's proposals. They intend to continue with their protest and by Monday they had even managed to amass nearly a thousand supporters at the body's ITO office. They're now calling in supporters from other states and will stay put at the UGC.
"What is evident from the proposal is that the fellowship will be discontinued for a very large number of researchers, if it is made income-based," says Sucheta De of All India Students' Association. Also, an income-based selection of beneficiaries will also lead to the exclusion of women. As Jawaharlal Nehru University Students' Union vice-president Shehla Rashid Shora points out, "Women have to negotiate with their families for every year they spend on research and stall marriages. After all, its the father's or family's income that'll be considered." Merit is established at entry. Teachers associations and students from universities in other states too joined the protest on Monday.
There was heavy police presence, even a water canon or two, but the protest remained peaceful as students did not attempt to break the barricade. They did, however, cover the walls in the area with graffiti.
A student delegation also finally met the UGC chairman, Ved Prakash, but they're not buying his assurance that the fellowship will be there for the new students too till then see that promise in writing.
The students won't let off till the UGC and MHRD issue a notification declaring the October 7 decision void. They also demand withdrawal of "exclusionary criteria such as merit or economic criteria"; increase in fellowship amount and its linking with the "inflation index for all future purposes"; finally, they demand the fellowship must be expanded to all state universities without any exclusionary criteria and with an increased rate.
There is also a massive protest planned against India's offer to the WTO-GATS (World Trade Organization- General Agreement on Trade in Services) in education. Students see the present range of reforms in higher education as attempts to prepare the Indian system for such an agreement.